Summer 2019 Update
Place of Safety expanded our horizons helping the less fortunate children in Turks and Caicos. Our first trip was very successful! Customs was accommodating and thankful for all the supplies we brought in.
During our first visit, we established local connections (communications and logistics) in multiple locations throughout the island. Our first visit was to the S.N.A.P. Center's Special Needs Unit.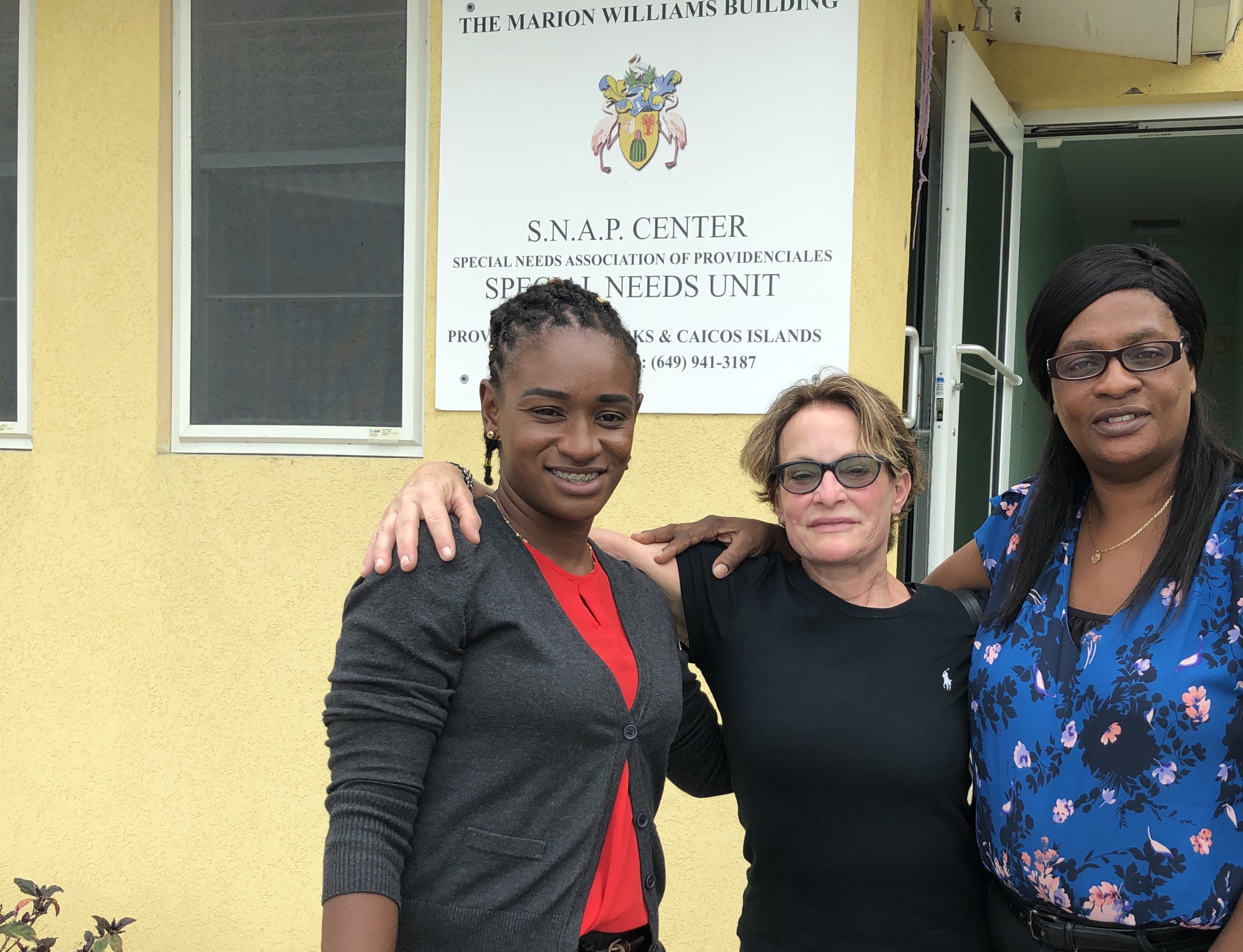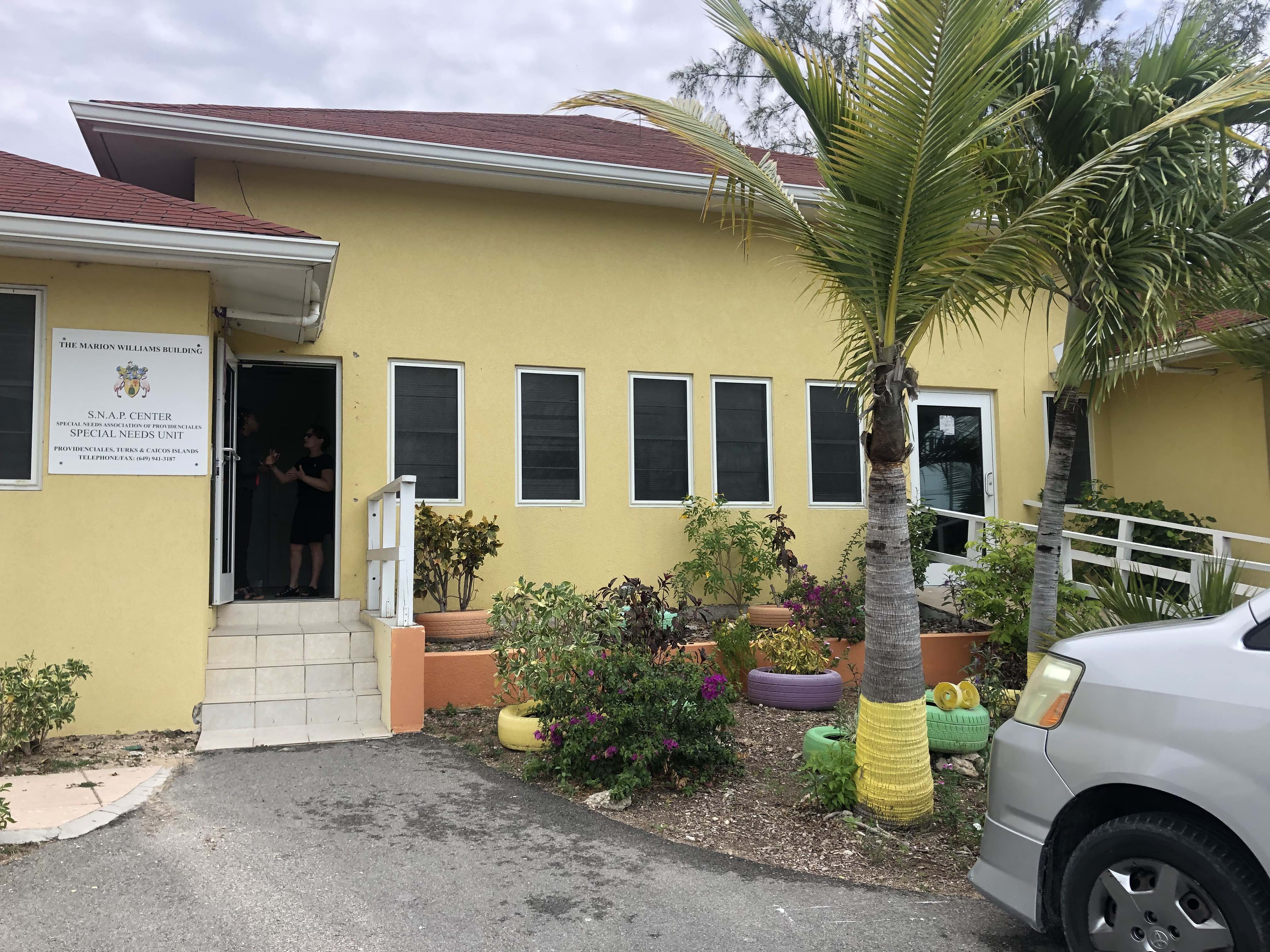 Our second stop was Provo Children's Home, where we delivered shoes, dry goods, and clothing essentials for the children there. Below you can find photos of us there sorting donated shoes and food items.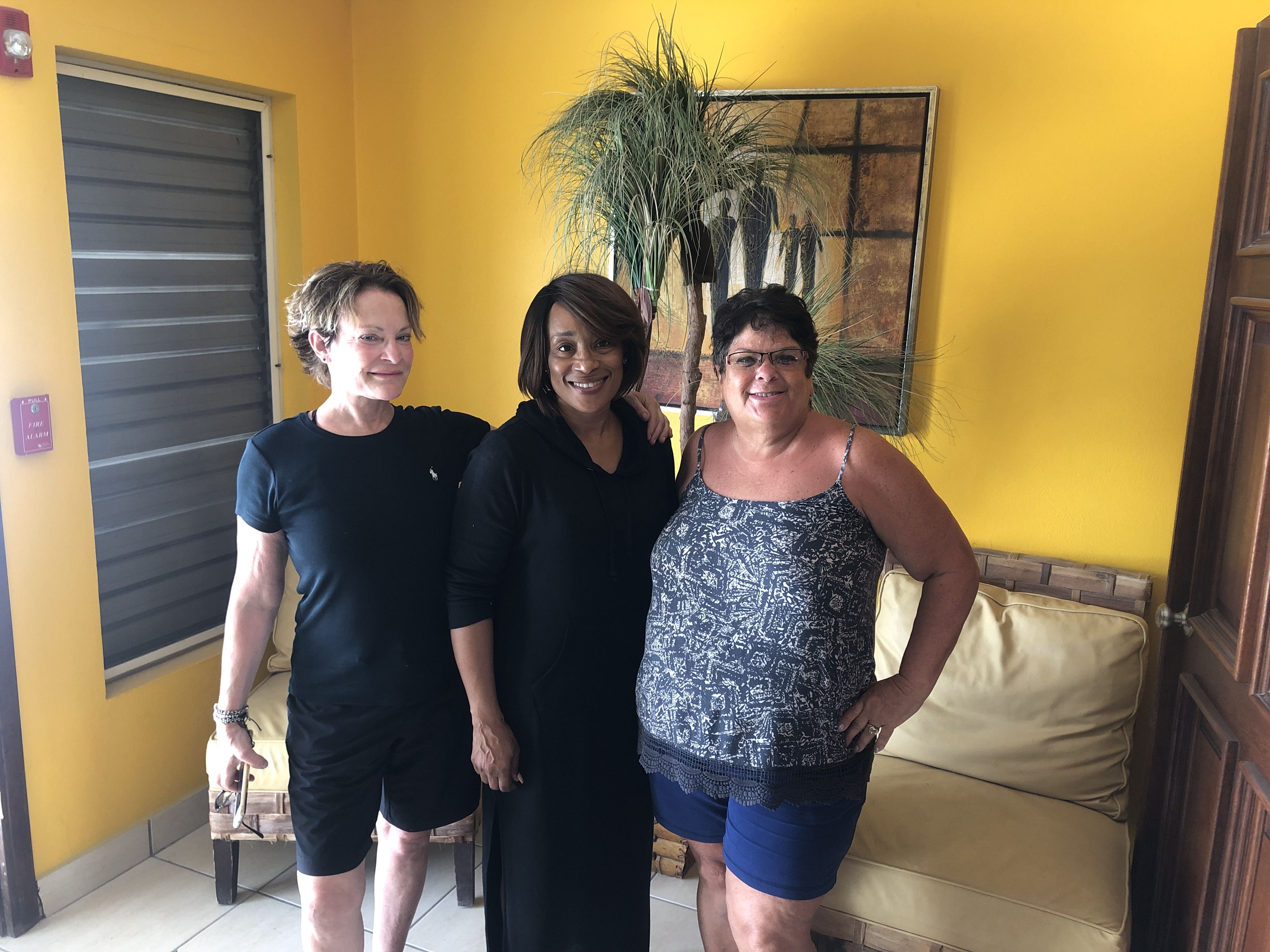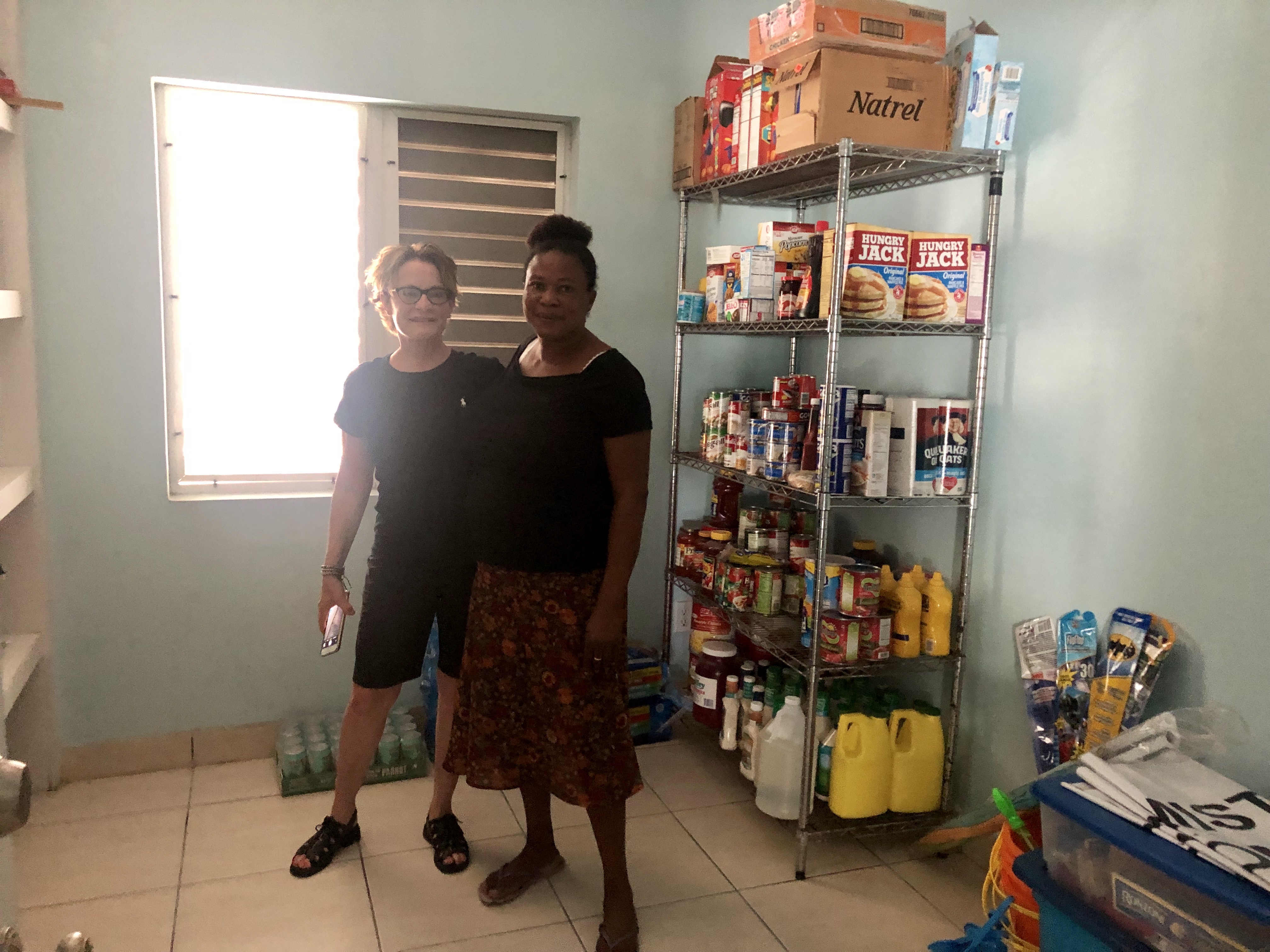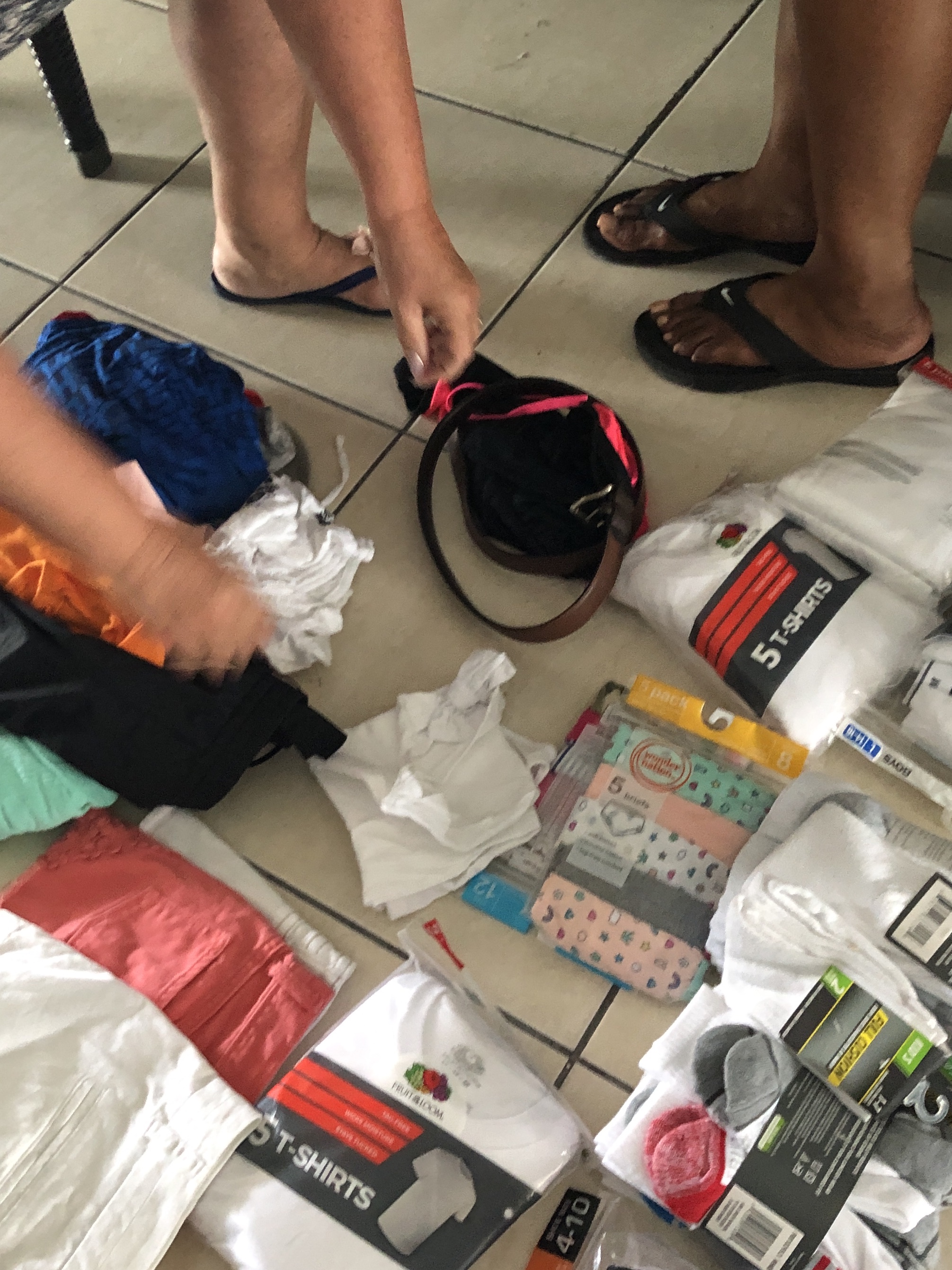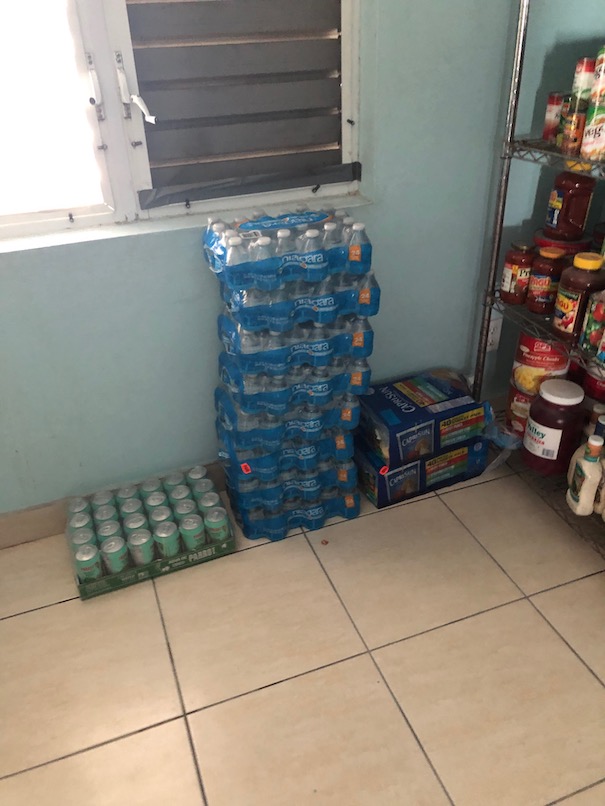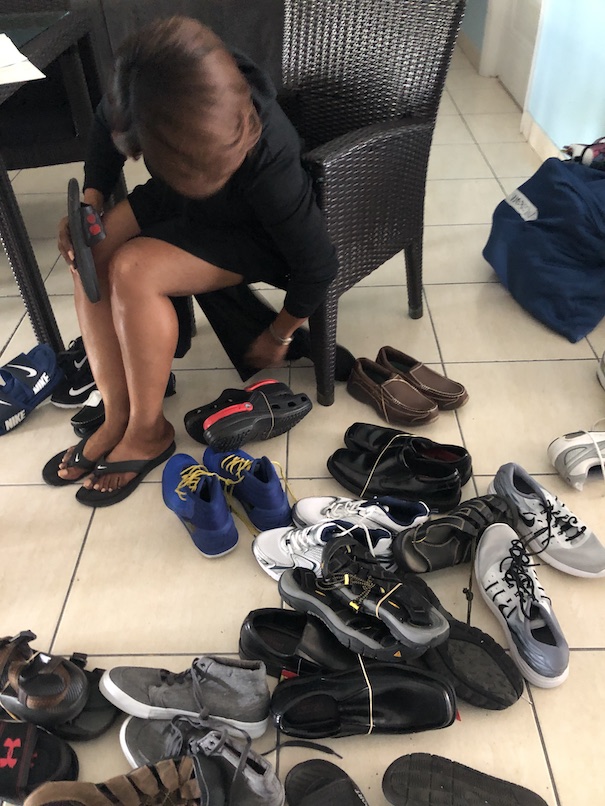 In need of funds for outside playground / recreation equipment: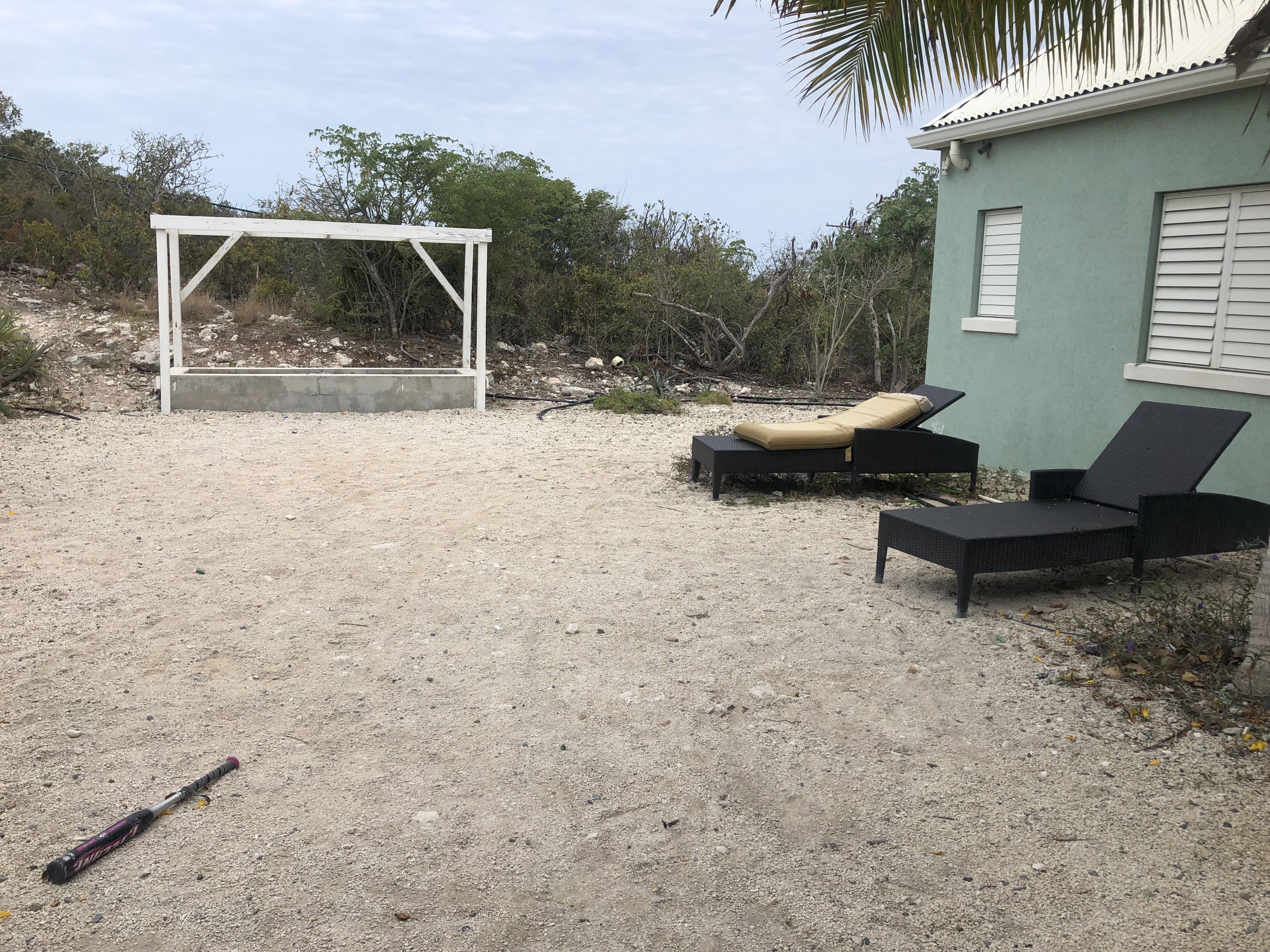 Our next stop was South Caicos High School, where we brought in duffel bags and backpacks containing school supplies such as pencils, paper, etc. We also donated bundles of hygiene items including soaps and deodorants which the children were lacking.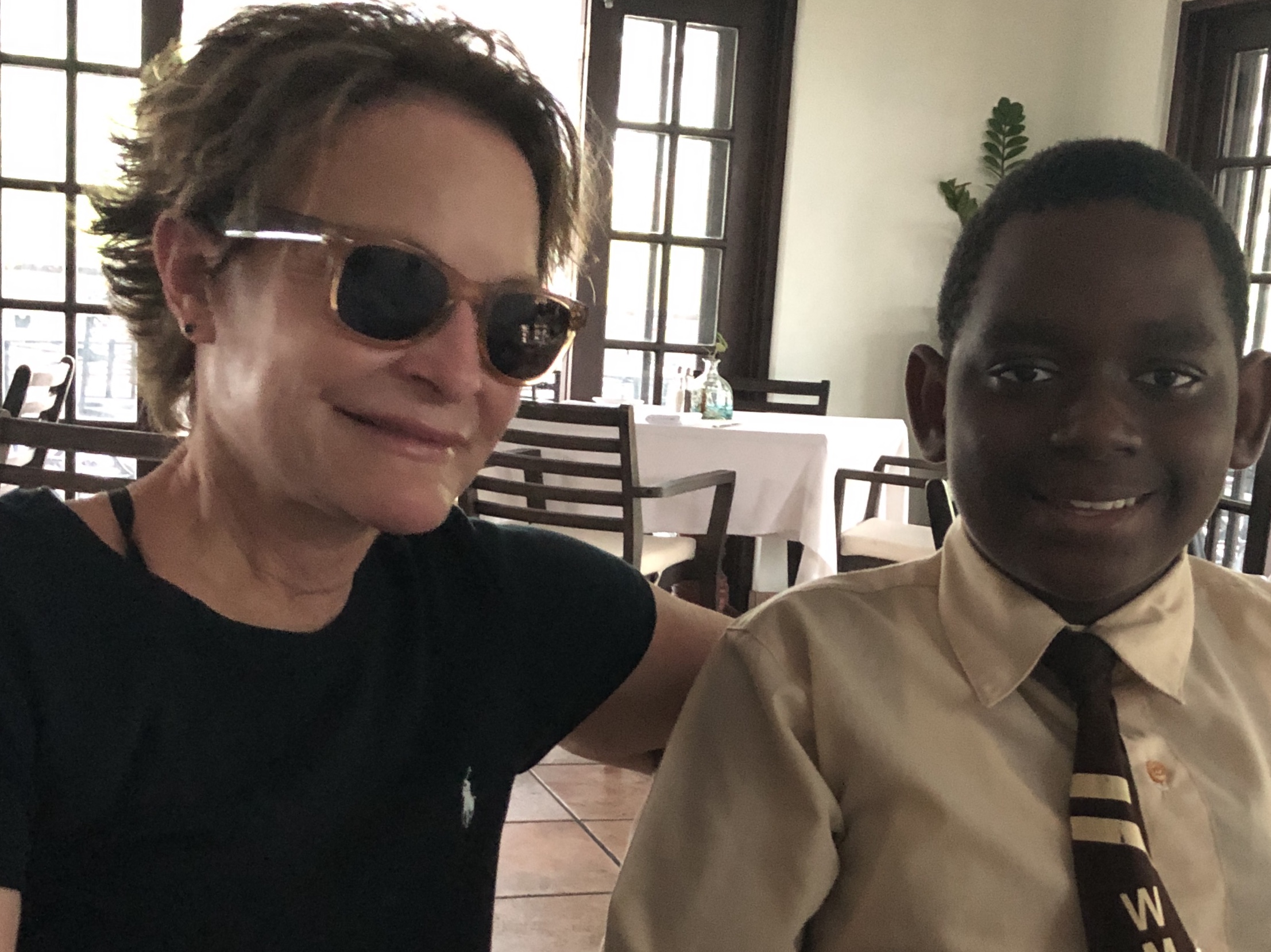 "I have to say you have made the lives of these kids a lot smoother with these gifts and for that I must say thank you abundantly. We really appreciate them. They will go a far way." -- Mr. Buchanan, Guidance Counselor at S. Caicos High School
We also donated to Potcake Place, a non-profit rescue center for stray dogs, which keeps stray dogs healthy and off of the streets. Tourists can volunteer to walk them and can even adopt them and take them home!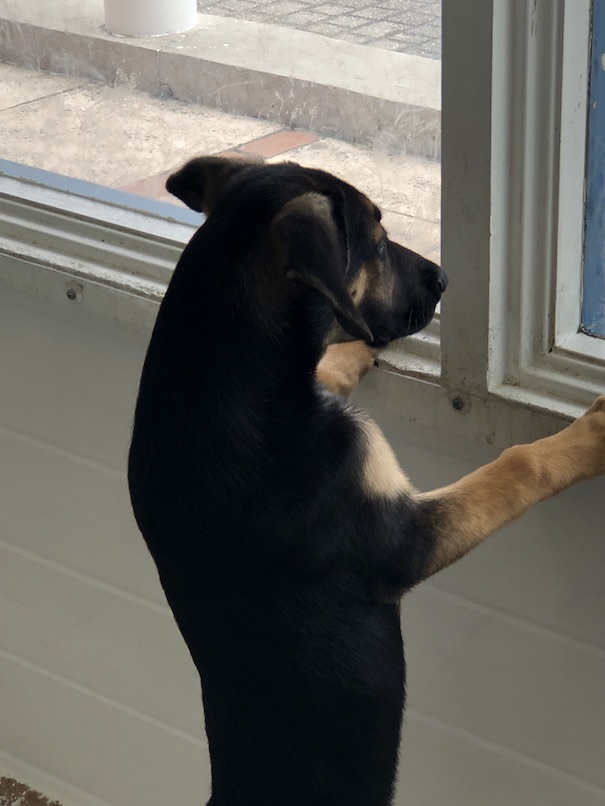 Shoe Drive Update / Summer 2018 Update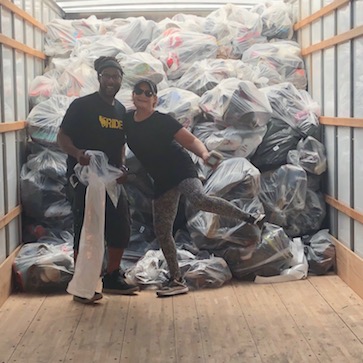 So far in 2018, Kim and I have shipped over 9550 pairs of shoes! An enormous thank you to Hazzard Moving and storage for allowing us to store the shoes as well as their help on a weekly basis. We appreciate all who donate so we can help the less fortunate both here and across the pond!
Peace and Love,
Roni and Kim
2017 Trip
A Place of Safety - 2017 Jamaica Trip from A Place of Safety on Vimeo.
1. Distributed supplies from our 25 duffels to children's homes throughout the island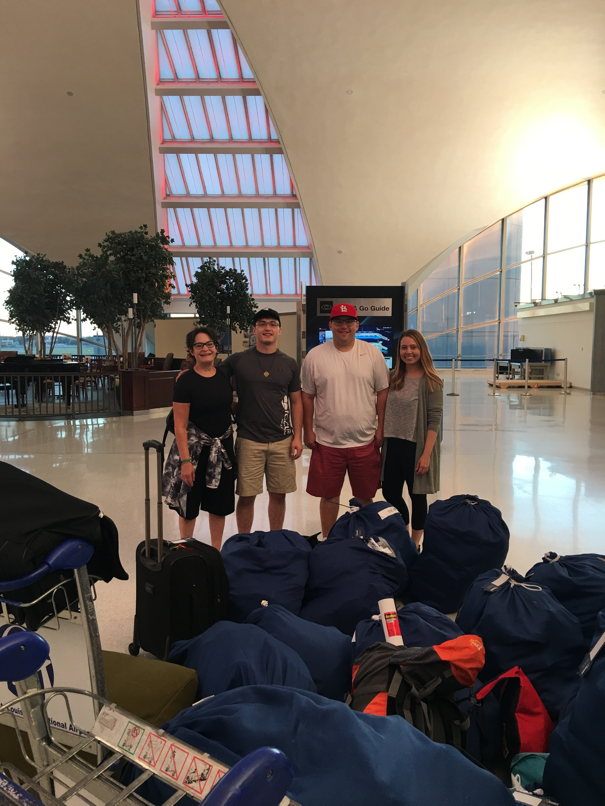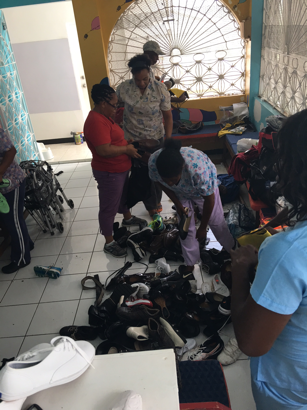 2. Theodora Project Housekeeping
Place of Safety donated a training room and supplied furniture for housekeeping for the Theodora Project in Negril.
Thanks to all who helped with the Theodora Project in Negril. It is a non-profit, educational facility that centers to youth who are at risk of human trafficking and other forms of exploitation due to a lack of educational and employment opportunities.
We raised funds to furnish a room for the students to train to work in the hospitality industry. We look forward to continuing our work with the Theodora Project.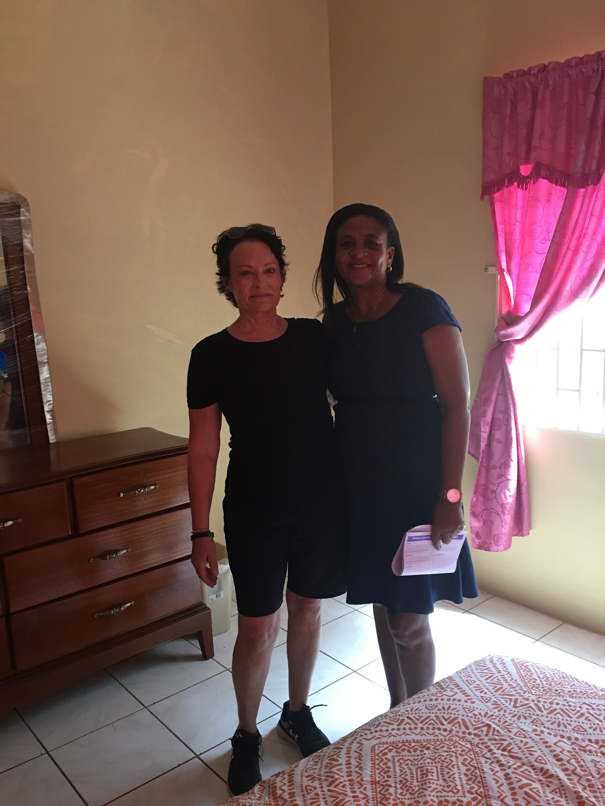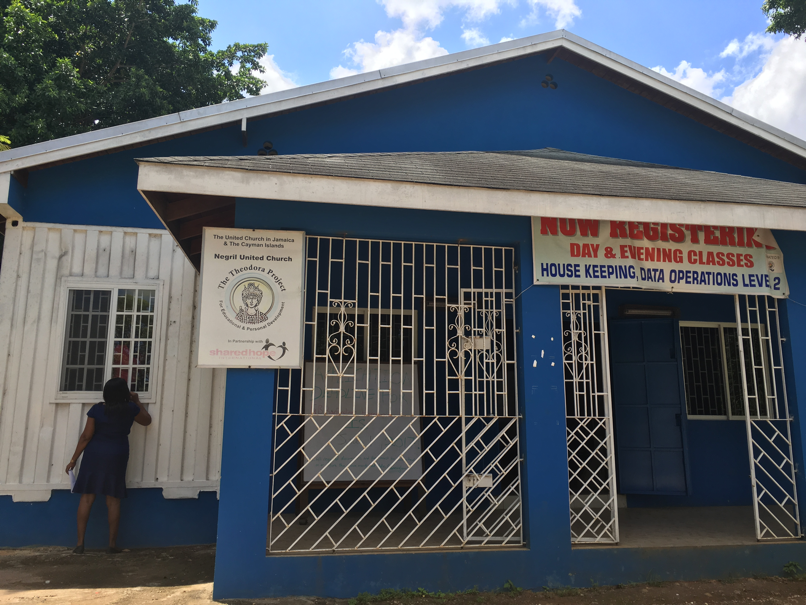 3. Brought Solar energy to community center in rural area of Trelawny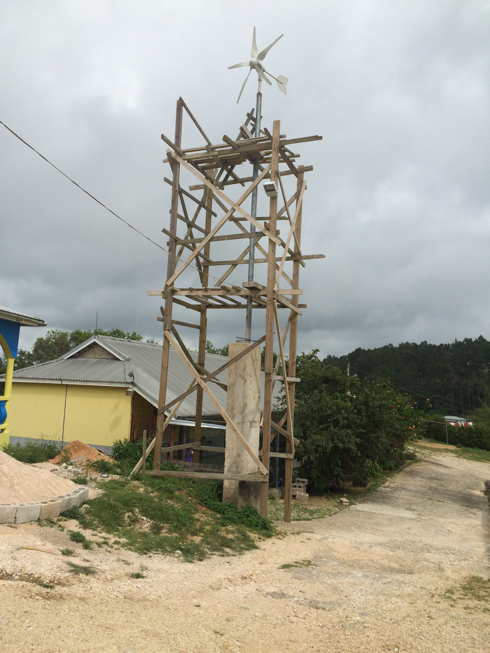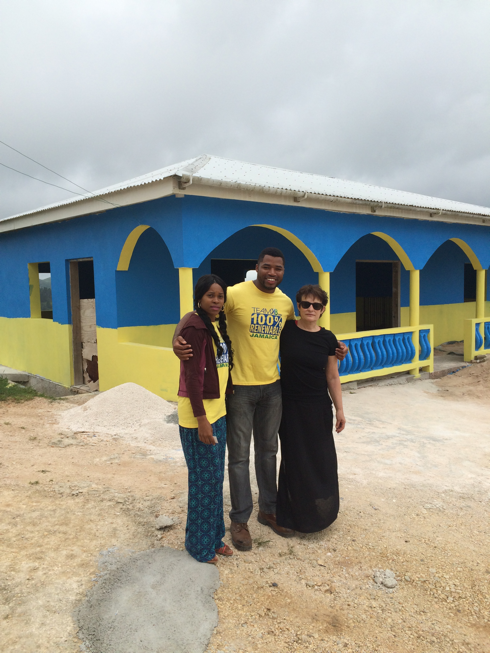 We bought solar panels and electronics supplies for rural community center that we helped build.
4. Delivered much-needed supplies Robin's Nest children's home.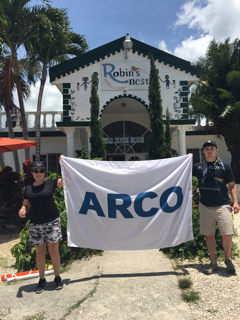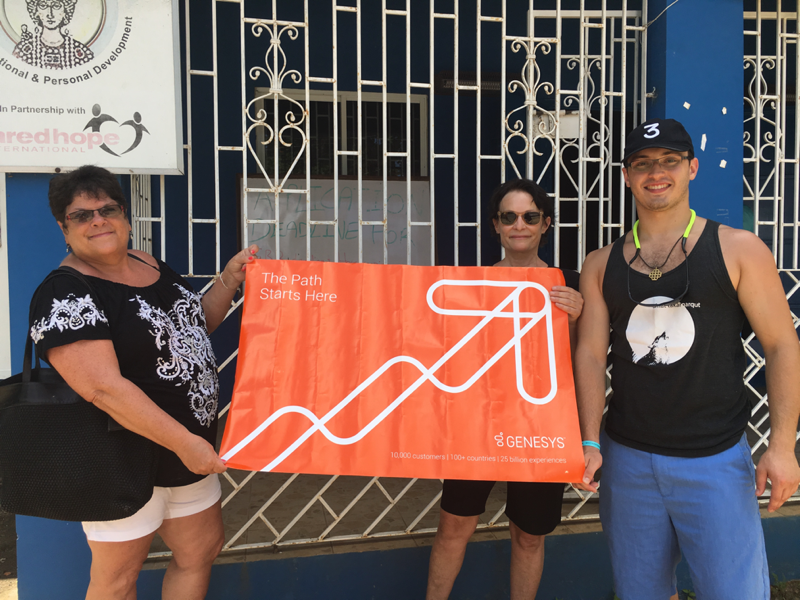 2016 Trip
View full gallery of photos from the trip
Day 1: Arrived in Montego Bay. Visited Robin's Nest Children's Home in the hills of St. John, delivering much needed clothing and supplies including many shoes collected from our shoe drive.
Watch thank-you video from Miss Joy who I've known for 15 years, who ensures the children are fed daily at Robin's Nest.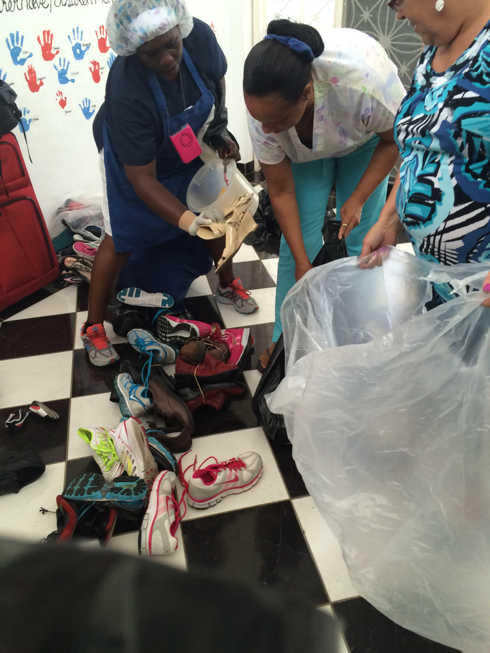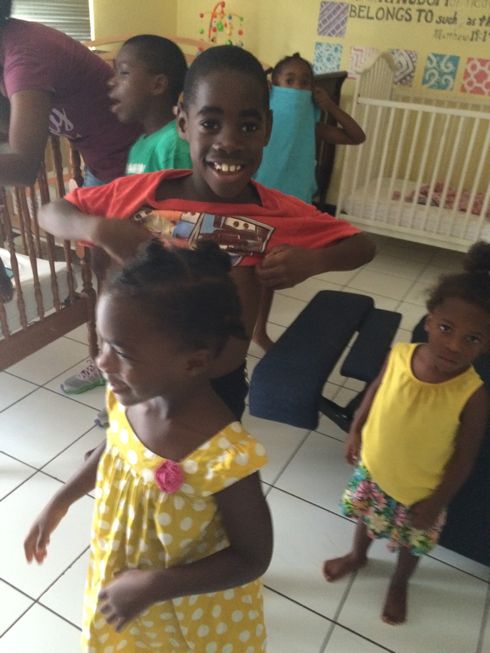 Day 2: Met Kimroy Bailey, who drove us to Trelawny to help design and finish building the first renewable energy community center in a rural area of Jamaica. Having recently completed an electrical engineering degree, he is spearheading the effort to build solar energy and wind turbines for the center, instructing children about engineering and robotics in the process. The community center is expected to facilitate a 6 month skills training program for unemployed persons in and around the area. Courses include house keeping, computer literacy, and traditional high school courses. The fact that the community center will utilize renewable solar and wind energy is important because electricity is not common in these remote rural areas.
Watch a video from Kimroy Bailey, explaining the importance of technical education.
Currently the community center is under development, requiring additional work such as painting, tiling, and installation of desks, computers, and basic office supplies.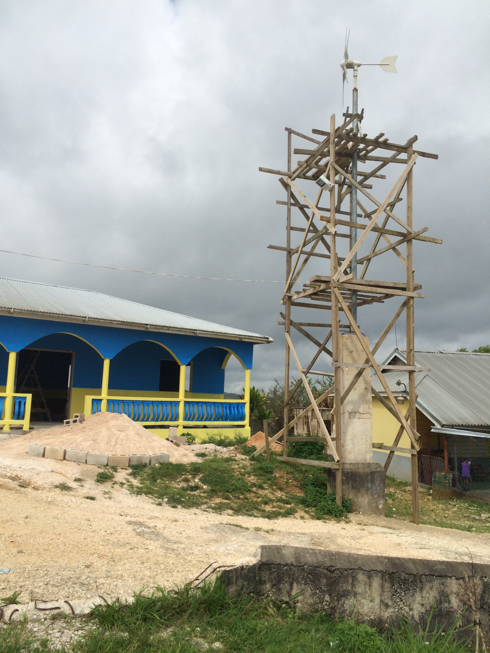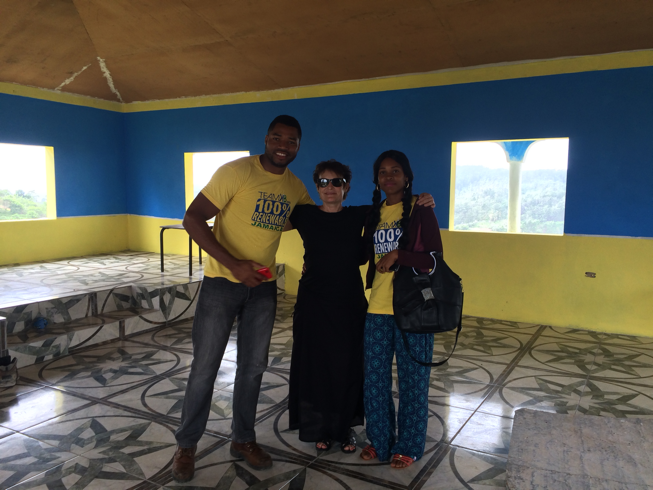 Day 5: Delivered supplies to Muirton Child Care Facility in Portland, Jamaica. During the trip, we delivered at least 15 duffels of much-needed supplies to 3 different Children's homes.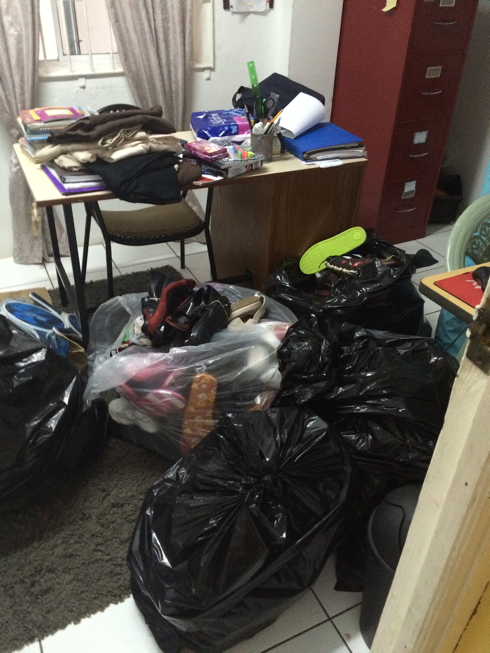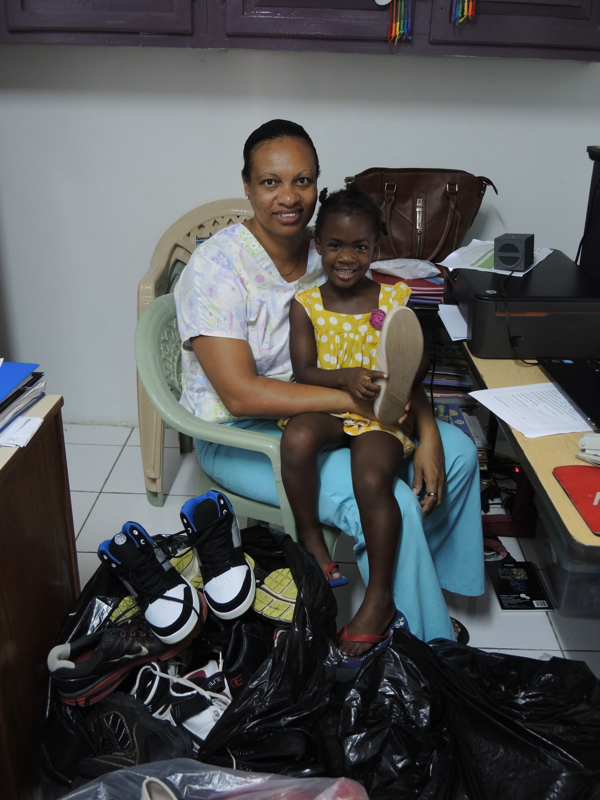 Early 2015: Sponsorship
Sponsor a Child - Suezene, Kamarly, or Miguel Jr. (left to right in photo)
To sponsor a child for food, health care, shelter, and educational opportunities, specify the child's name in your secure donation via PayPal or contact Roni Reichold directly at 314-324-9973. You will have direct contact with them through your sponsorship.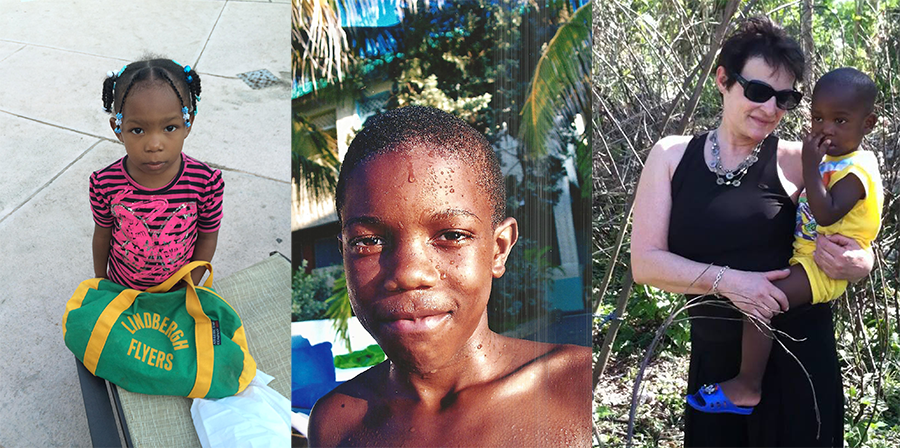 July 2014 Trip
Traveled from Kingston up the coast northwest all the way to Negril distributing supplies. I am now beginning to work with the Community Resource Centre in Sav-la-Mar, Westmoreland who teaches youth reading and computer skills. I am also working with a group called the Theodora Project, a non-profit organization located in Negril that works to empower young people at risk of being exploited in human trafficking and the commercial sex trade by offering opportunities for education, skills training, and personal development. Since our trip, several boys have graduated from the HEART program and found jobs. We will continue to support this special organization in the future.
I am also involved with the Rock House Foundation who transforms the places where Jamaica's children learn and supports the people who teach them. This foundation directly impacts the lives of thousands of children and their families everyday.
2014-Present: Shoe Drive
Approximately 630 million pairs of shoes are thrown away each year that end up in landfills. These shoes contribute to a long-term methane gas problem as they compost. Instead of throwing these shoes away, they can contribute to the uplifting of people all around the world through "A Place of Safety."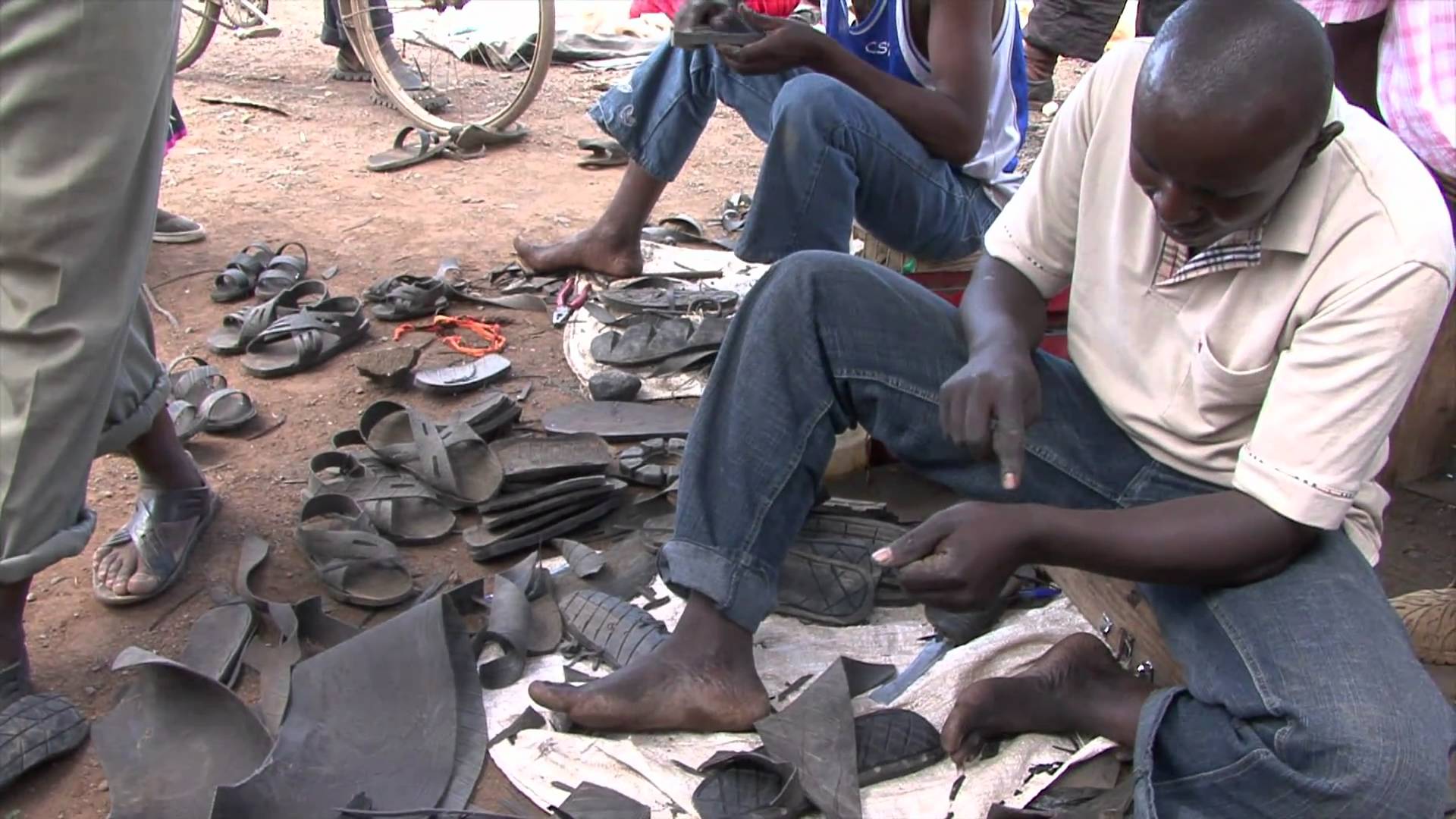 Current Progress: 10,000 / 12,000 lbs of shoes collected
We are collecting shoes in any condition, and need your help. Your contribution will accomplish a number of things. First, recycling worn shoes reduces toxins in our environment. Second, it puts shoes on people less fortunate who are in need around the globe. For example, thongs on children in Africa can prevent tape worms. In many places, you cannot atttend school without a pair of shoes. Ultimately, we create "shoe banks" at these schools. Therefore, the child that has no shoes will receive a pair when they enroll. And when they outgrow them, they turn them in for the next size. The original shoes get cleaned up and ready for the next child. This creates a hand-up, not a handout! And thirdly, the shoe drive builds micro-enterprise partners as these shoes are distributed around the world, helping improverished people to grow enterprises to feed, clothe, and house their families. In developing nations like Haiti, Africa, and Jamaica, Micro-enterprise means survival for many families. It is the only possibility for self-sustainability.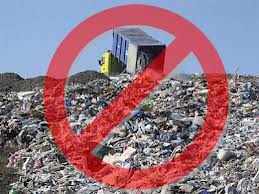 Please help "A Place of Safety Charity," my passion, to provide for orphans and homeless children in Jamaica. This fundraiser is a win for everyone! Jamaica's national motto is "Out of Many, one People". Let's unite as one to help not only the children in the U.S., but those of developing nations as well!
We need drop off points in your home, office, school or place of worship. We will provide boxes and posters that can be used for collection days (or weeks). We will then pick them up. Additionally, we can provide you with a customized video for YOUR organization that promotes your business as well as our shoe drive, which we will also feature on our website. For example, see the video created for Ursuline Academy's shoe drive.
Gather footwear that is no longer useful and pass it on. Reduce toxins in our environment. Lend a hand to people in impoverished countries. Assist "A Place of Safety" in this drive to help provide scholarships and supplies to orphans in Jamaica.
Questions? Please call Veronica Reichold at 314-324-9973 or Kim Fogertey at 314-322-9212.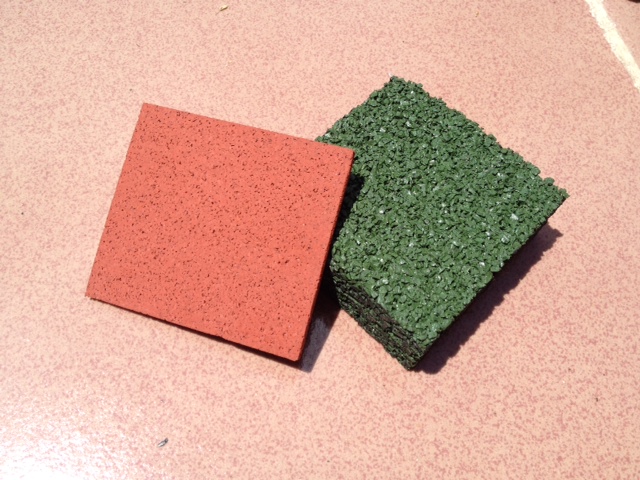 Right Image: Rubber flooring made from chipped shoe soles.
Click here for a growing list of drop-off points! Click here to download a flyer for the shoe drive, or listen to our 30 minute radio spot on The Metro Show for more info.
2013 Trip
My last trip, I was fortunate enough to bring in 13 duffel bags filled with much-needed supplies, along with 6 walkers and 2 wheelchairs. I travelled across the island over a 7 day period, visiting 4 different shelters along the way. View photos from the trip here.
Providing education, school supplies, uniforms and transportation for children. Many times just having shoes determines if a child can attend school! This program tracks individual students through personal letters and progress reports.